Making Lemonade out of Lemons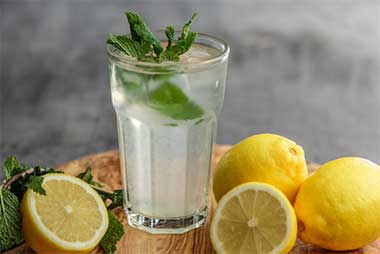 In our most recent training and leadership session, we discussed the difficult subject of how to give bad news to candidates. It is a delicate subject and must be handled with care. While you want to be honest with your candidate, you need to retain client confidentiality.
Our Executive VP Tom Chaparro discussed different scenarios involving Company and Candidate feedback and how to set up expectations. Managing expectations about fit, interview competition, and response timelines up-front are the key to effective communication and will make the executive search process much easier for all parties.
It is imperative to give truthful feedback but use discretion. The candidate may not be the person for this particular search, but they may be perfect for the next. Giving positive, as well as negative, feedback will help that candidate grow to their full potential.
" Delivering timely and direct feedback – even when it's negative feedback – is a hallmark of effective recruiting and reflects on our own integrity as professional recruiters." This was the continual theme of Tom's message throughout the session. Even if you have bad news, it is important to address the situation in a timely manner so that the candidate is not left hanging and can move on to their next opportunity.
We're looking forward to our next training and leadership session and the roundhouse discussions about each recruiters' techniques. We hope you have enjoyed and learned from them as well.
The Newport Group is an executive search and consulting firm specializing in the recruitment and placement of senior and technical management positions within a number of industry and functional verticals, including Heavy Civil Engineering & Construction, Pipeline & Infrastructure Construction, Residential Real Estate Development, Home Building, Multifamily, Land Development, Real Estate Property & Asset Management, Environmental Services, Oil & Gas and Life Sciences.
Using a proprietary and proven recruiting methodology developed over decades of executive search and leadership experience, The SMART Search Process™, The Newport Group works closely with its clients to understand their business situations and ensure that the qualifications, goals, and passions of its candidates result in successful, long-lasting relationships for all parties involved. Founded in 1995, The Newport Group is headquartered in Encinitas, California, and maintains an office in Orange County, California, serving clients and candidates throughout North America.